In lower Manhattan, in Battery Park City, is the Irish Hunger Memorial by artist Brian Tolle. It floats above the ground- It's as if a piece of Ireland dropped down from the sky.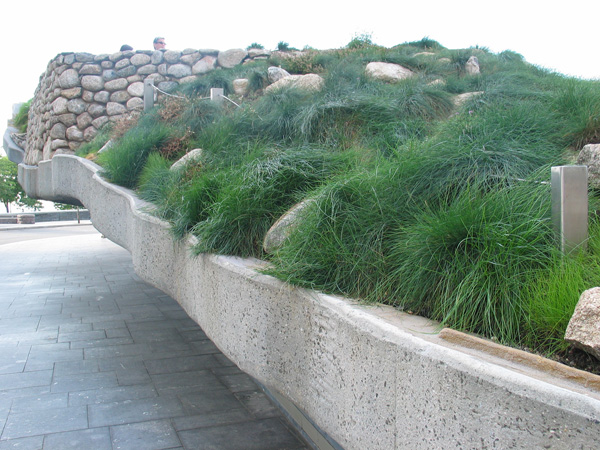 You walk around back and enter through a long dark tunnel.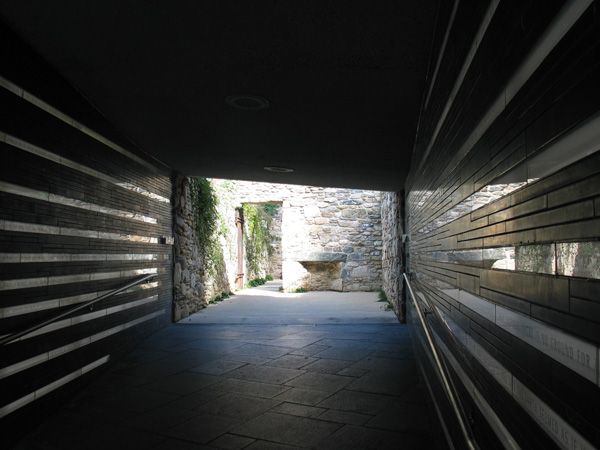 You emerge into an Irish landscape.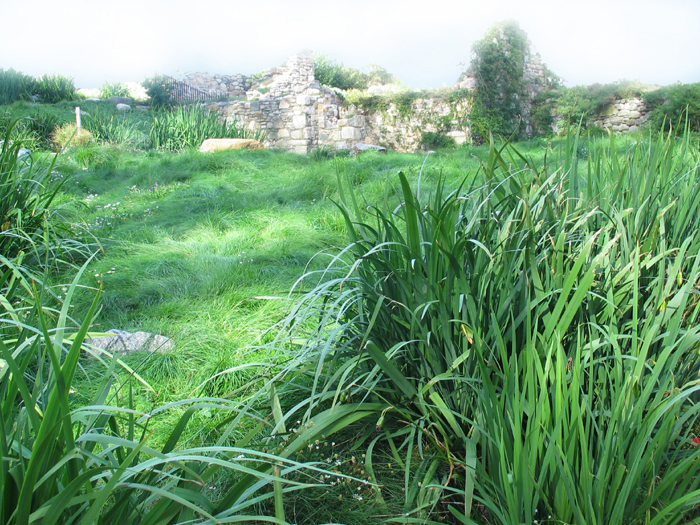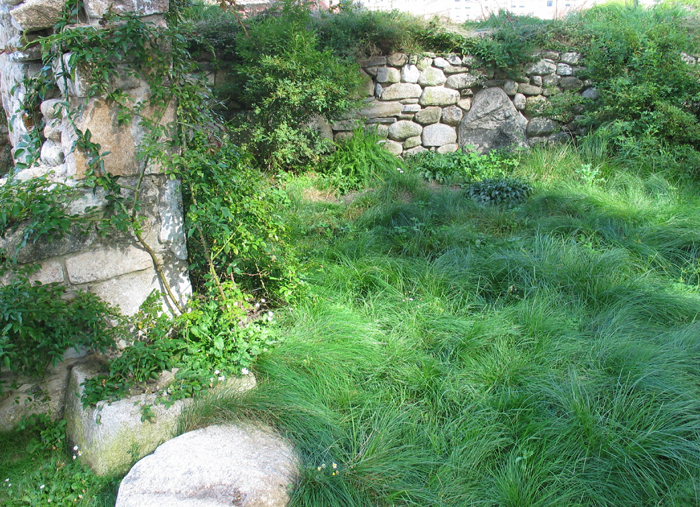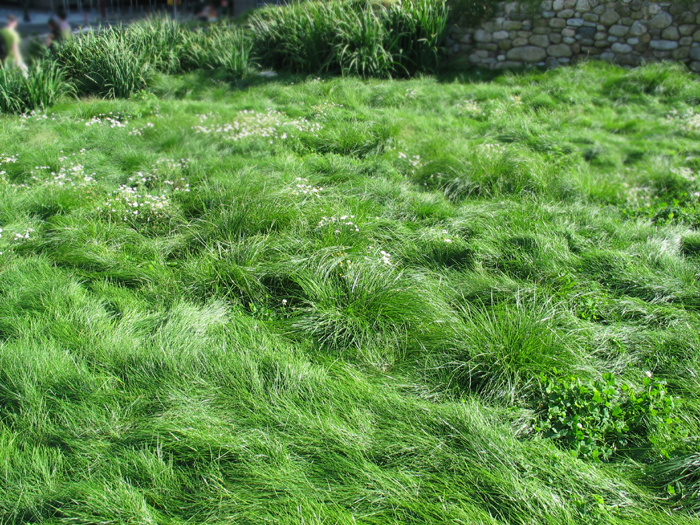 This area, Battery Park City, was created from landfill that was excavated from the World Trade Center site, when it was being constructed. I think the planners of the 9/11 site should look here, just up the street, to see a good example of a moving, powerful memorial. Look below- the cluster of trees at the end of this street is the churchyard of St. Paul's chapel. Immediately in front of that, between us and the churchyard, is Ground Zero.