Central Park was designed by Frederick Law Olmstead and Calvert Vaux in the 1850's. The design is fanstastic, a lot of subtle features come together to make Central Park a quiet, peaceful, beautiful place. Olmstead was really influenced by English landscape design. One feature of this design is known as a "ha-ha". A ha-ha is basically a sunken wall. As you look out across the landscape, your view isn't blocked by "unsightly" fences and walls. All you see is unobstructed "nature".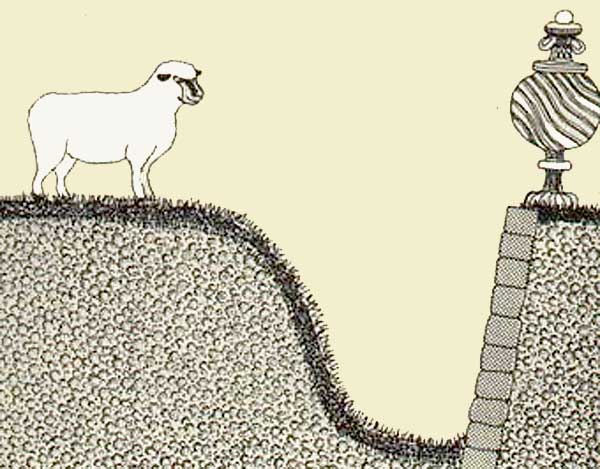 (Incidentally, Jane Austen mentions ha-ha's in "Mansfield Park". Fanny Brice says:"You will hurt yourself, Miss Bertram," she cried; "you will certainly hurt yourself against those spikes; you will tear your gown; you will be in danger of slipping into the ha-ha.")
Anyway, Olmstead used this same concept in the east-west roads that cross Central Park. These roads are known as "transverses". Look at this view below, pretty much all you see is nice green grass and trees.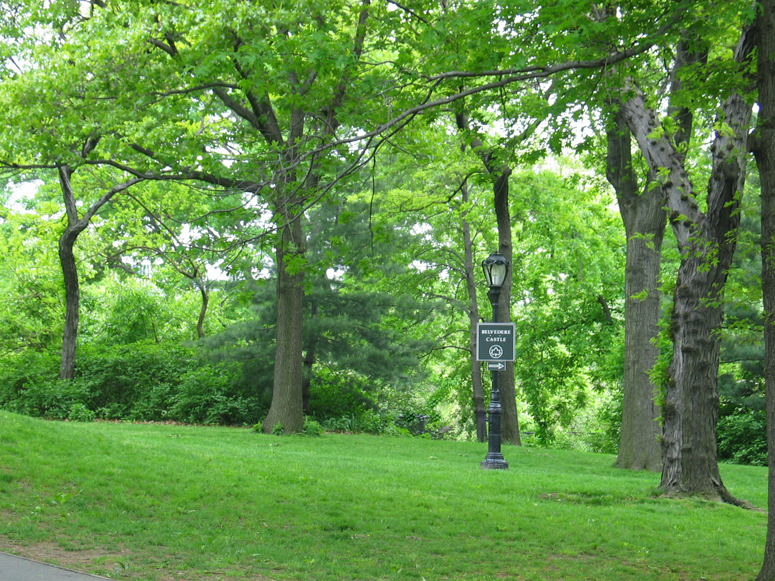 But just beyond those trees, down a steep hill, is a hidden transverse.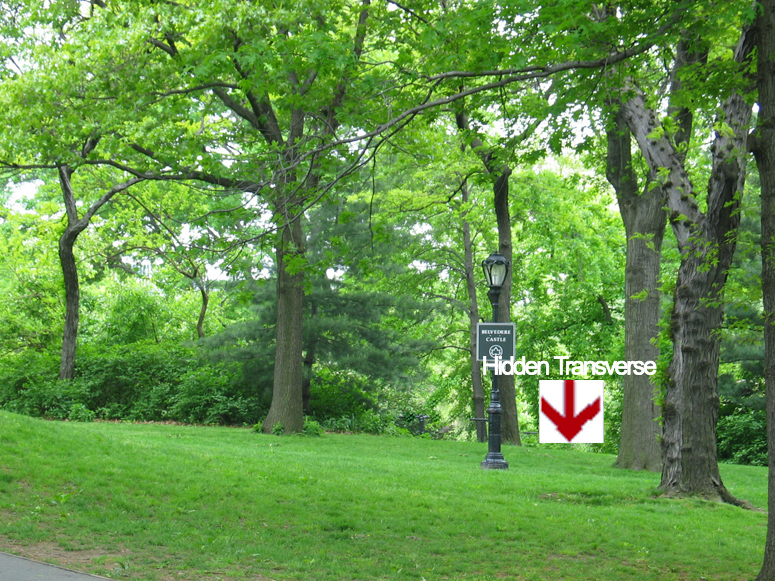 The transverses are very busy streets. But the steep walls block a lot of sound, which does a lot to make Central Park a relatively quiet, peaceful place.